New Girl Group Eternity Composed Entirely of AI Members Attracts Attention + To Debut This March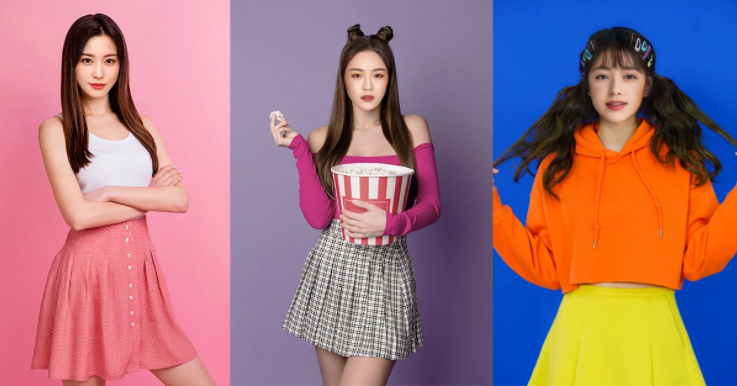 Eternity, a new girl group comprised of AI members, is set to bring virtual idols to the next level, following K/DA and aespa.
On March 16, iT DongA announced the launch of a new girl group named "Eternity" on March 22, under Pulse9 and Deep Real AI.
All About Eternity, A New AI-based group Created by Pulse9 and Deep Real AI
In particular, Pulse9 CEO Park Jieun "Jenny" Park is set to establish a new world for virtual idols with the rookie group Eternity, a project group of their Deep Real AI, which is a deepfake-based virtual imaging technology.


The group is set to kick off with their first single, "I'm Real," along with a music video that will be released through the AiA-fab YouTube channel at 6 p.m KST.
In commemoration of their debut, Eternity Pop-up Showcase will also be held in Yoho Seoul, Eulji-ro from March 22 to March 26.


Different from most K-pop groups that were created through a music agency, Eternity will be launched by an artificial intelligent brand company.
The 11-member group comprised of Minji, Seoa, Sujin, Dain, Yeoreum, Yejin, Jaein, Jiwoo, Hyejin, Sarang, and Chorong were all AI members, and none of their faces were based on real people's faces.


This is the aim of the company, as Pulse9 introduces it as a "smart AI service that creates a real-life virtual image, synthesizes it with direct images, and produces content," and "digital imaging technology that produces realistic images as if they actually exist."
Indeed, there are concerns that this technology might make the sexual harassments towards existing female idols with the use of deepfake, but Pulse9 clarified that this is totally different from the existing Deepfake because it is not a synthesis of the face of the real person, but a new design of the fictional character, and the result is more sophisticated.
Meanwhile, the faces of the members were chosen via "AI.DOL CHALLENGE," wherein netizens participated with the pitching of synthesized idols and were downsized through a voting system in 2020.
Though the members were not real, Pulse9 affirmed that they had created girls with perfect looks, different charms, and worldviews that K-pop enthusiasts should anticipate.
On the other hand, Pulse9 has posted Eternity's teaser content on its YouTube channel. At first glance, appearance, movement, and facial expressions are very similar to real people. It can be seen that the public worked hard not to feel the unpleasant atmosphere.
Eternity, a new girl group composed of AI members, will debut on March 22 with their first single, "I'm Real," and people were focused if they will also receive the same criticisms, feedbacks, and acceptance as the current K-pop groups with virtual members including K/DA and aespa.
Written by Eunice Dawson